When navigating a challenging and complex global environment, it's important to choose an experienced guide.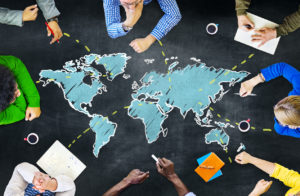 Sourcing suppliers and manufacturers is a unique, and sometimes confusing process, and for many, a new experience. Trying to locate suppliers that are a good fit is a critical decision for your business and they aren't always easy to find. To take advantage of the benefits of expanding your business globally or finding the best source for your products and components can have you hitting dead ends and losing momentum, so it's important to find a trusted partner that can help you navigate the process. Shaftal International Trading has been working with US based companies and globally based clients for more than 25 years, helping companies source components, parts and products with the end goal of expanding business, finding trusted partners and increasing revenue.
If you are interested in growing your business internationally, you've come to the right place. With our industry expertise, long-term client and manufacturing relationships, export-import knowledge and our ability to dig deep to determine our customers needs and matching them with appropriate partners, we can save you both time and money.
Take a look around our services here or in the links below, to learn more about how we can help you succeed, no matter where you are located.